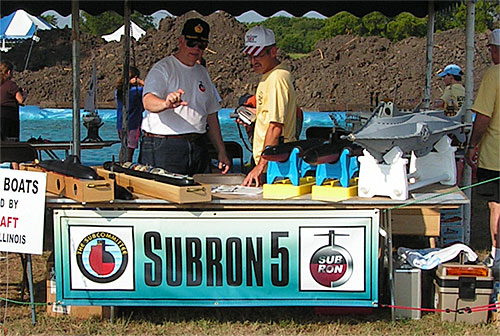 Gail explains r/c submarines to an attendee. A tent and table was provided for our display. Electric speedboats were available for guests to run in the pond behind us. At appointed times throughout the weekend we were given clearance to demonstrate our submerged capabilities.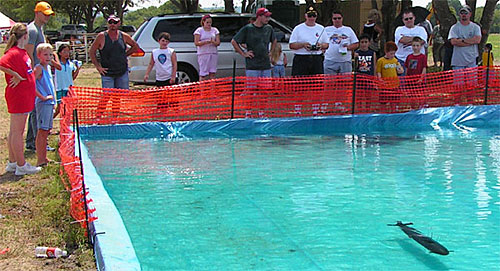 Gail gives a demonstration run with his Alfa. Average depth of the pond was 35". High temperature during the event was 103°F (note Gail is standing in the shade of a tree).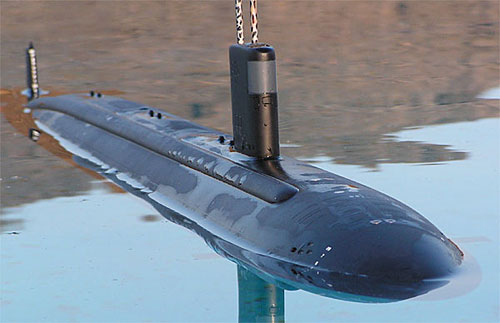 Paul's USS Jefferson City in the early morning calm.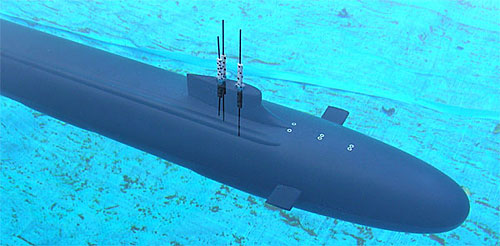 Gail's USS Seawolf at periscope depth.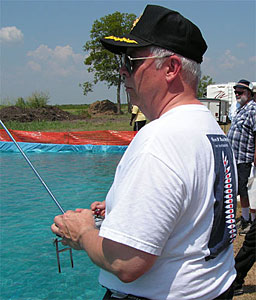 Gail in command (and sporting the Sun N Fun 2005 t-shirt).
Gail's Seawolf underway in the manmade pond.
Paul's USS Jefferson City underway. The confines of the pool necessitated NASCAR type operations.